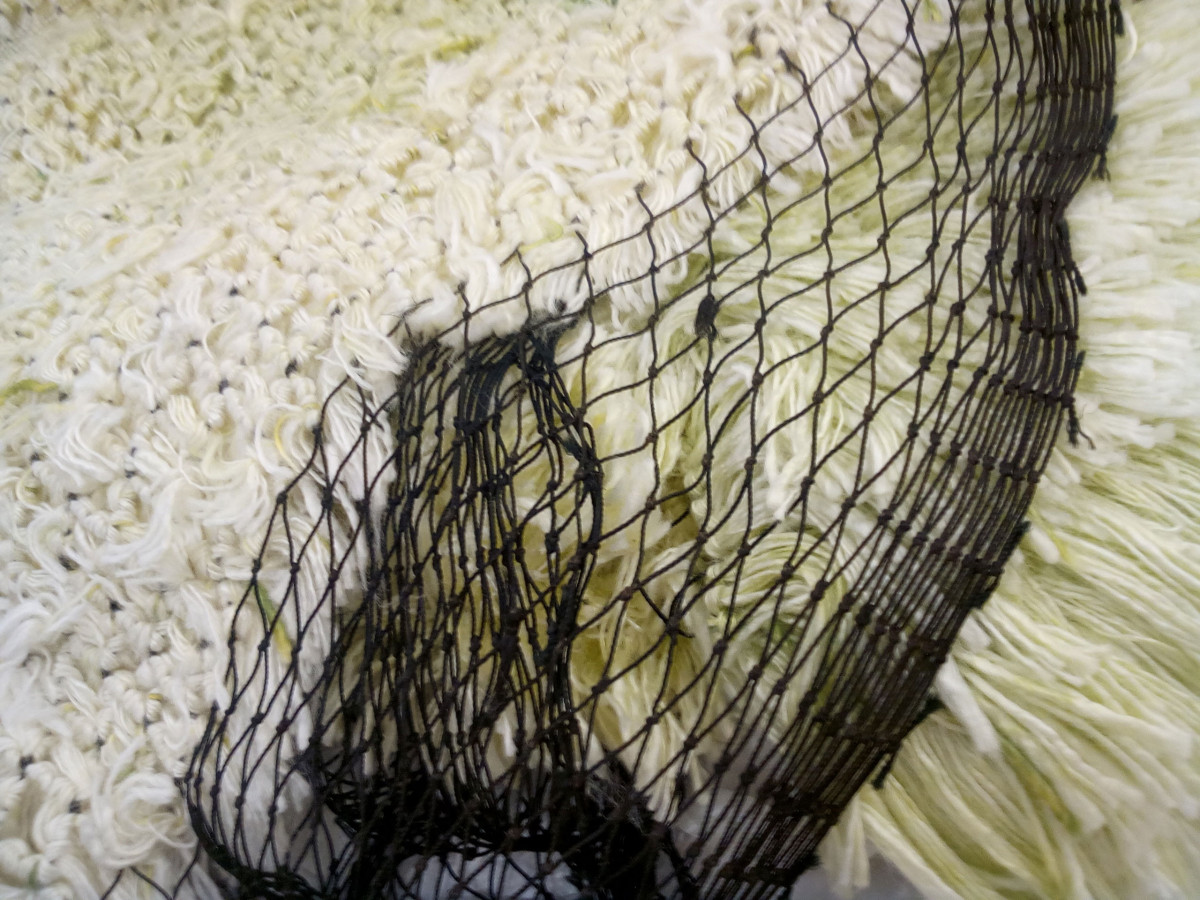 # 0006
SEA ME
Artefact

,

Several Things

,

Common

,

Polymers

,

Decades
Socio-cultural Data
Present Uses
There is considerable interest at present in the biofabrication possibilities of sea algae (seaweeds). Using a reclaimed fishing net, Studio Nienke hand knotted yarn made from giant kelp seaweed juxtaposing the natural fibre with the synthetic nylon yarn of the base to create this rug. When we begin to look around us at the ready-at-hand materials in our own territories new possibilities for local, small-batch design and production begin to emerge.
Technical Data
Class of Material
Polymers
Bio-temporal-geographical Data
Residence time (How long does the matter/material/artefact stay in an unaltered state in the location/context/system before it decay?)
Decades
How does the item affect the environment in which it exists?
I don't Know
Ontological-cosmological Data