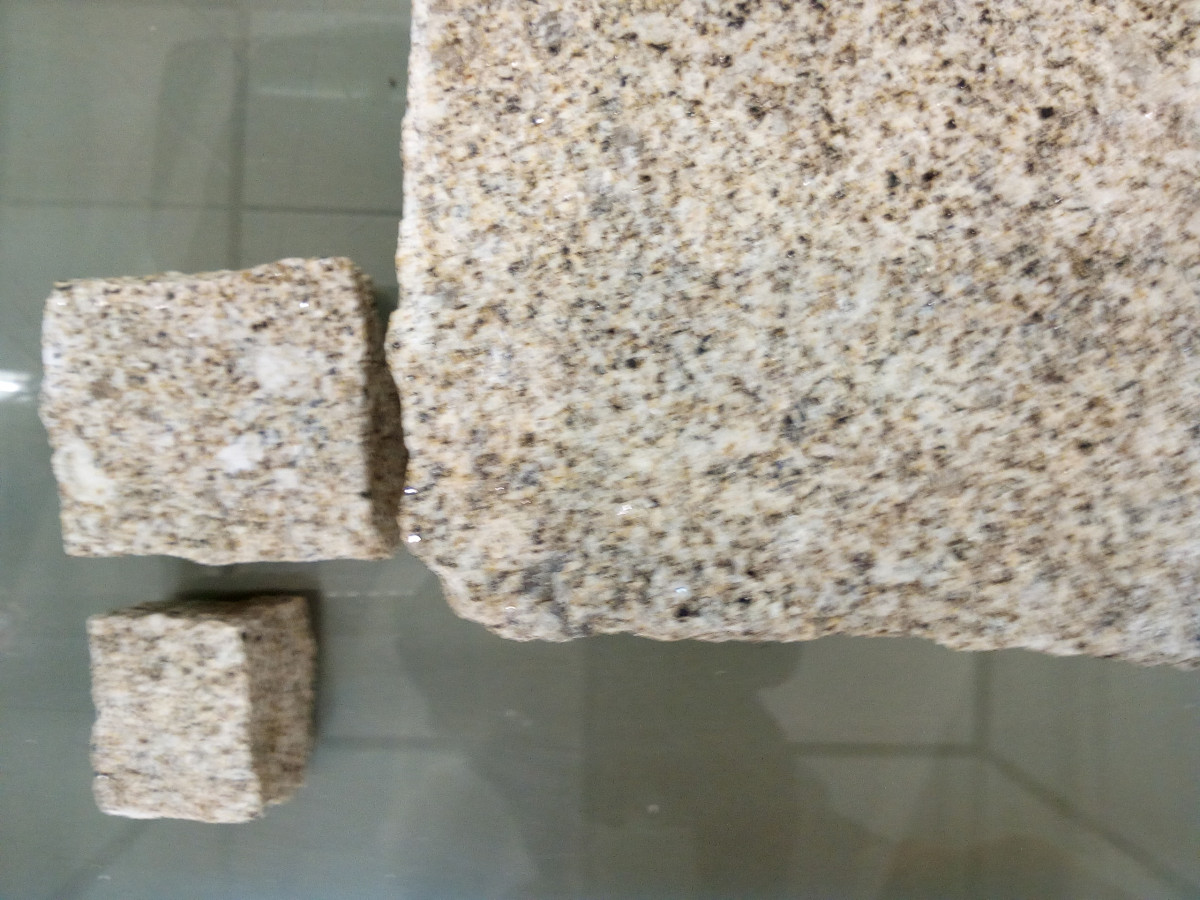 # 0042
"Cubos", yellow and grey
Matter

,

Individual Thing

,

Common

,

Gathered

,

Ceramics, Glasses

,
Socio-cultural Data
Historical Uses
Different coloured granites are found in archaeological and present day buildings, waterways, public spaces and pavements all over Portugal. The cities of Porto and Matosinhos are situated on "yellow granite" which is distinguished by a relatively large grain with flecks of black mica (biotite) and sparkling golden mica (muscovite). Many of the older buildings from the mid-twentieth century and earlier used granite mined locally within the city boundary. Underneath today´s pavements and squares covered with granite "cubos" or "parallelograms" you can find older structures built with the local yellow granite. Particularly splendid walls of yellow granite can be found in Rua Sobre-o Douro near Mirradouro Ignez on Rua da Restauraçâo, Porto and in the Monte dos Judeus area nearby. Keep going downhill until you come to Rua de Miragaia where the columns of the houses are made of yellow granite. Continue towards Ribeira. On the left hand side in Largo de Artur Lagos you will see a wonderful fountain constructed in 1907 carved out of yellow granite dedicated to Other living things (horses, dogs, birds and more).
Historical Uses · Image / Video / Audio (.jpg, .png, .mp4, .mp3 up to 30MB)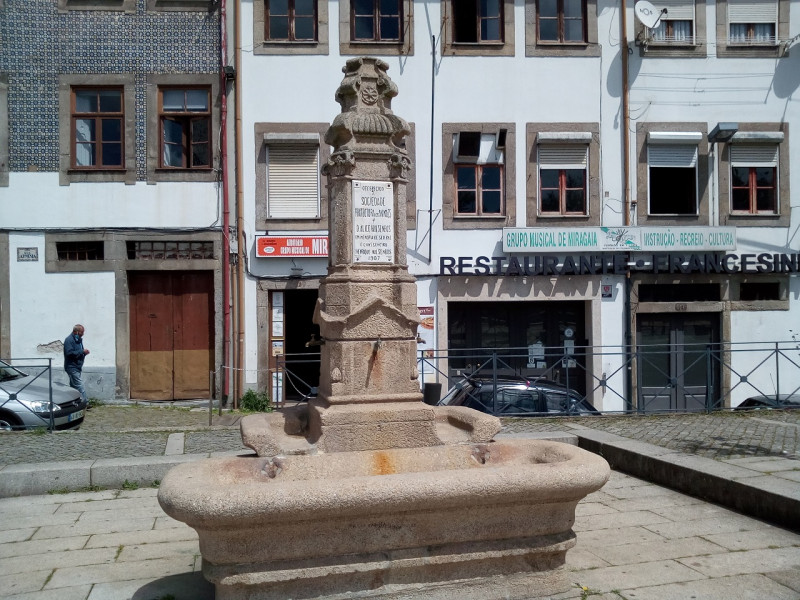 Present Uses
The "cubos" are ubiquitous today, but many pavements are surfaced with light, dark and fine grained grey cubes imported from Penafiel and other local quarries outside Porto and Matosinhos. While historical houses are renovated using solid yellow granite for door and window frames or steps, new constructions often only use thin cut granite facings which might be imported from quarries throughout northern Portugal.
Present Impact
Granite is not only the bedrock of Porto and Matosinhos but is embedded in the identity of both cities and their citizens. A hard rock with tough, hardy people!
Technical Data
Class of Material
Ceramics, Glasses
Bio-temporal-geographical Data
How does the item affect the environment in which it exists?
I don't Know
Ontological-cosmological Data
How would you like to be with this artefact/material/living thing/matter?
Sitting with my back against a granite wall warmed by the sun when a cool breeze is blowing of the Atlantic Ocean.
How does transforming this artefact/material/living thing/matter transform you?
It makes me feel very temporary as a human being.
What can humans give back to this artefact/material/living thing/matter?
Treasure it, reuse it, work with it, carve useful objects for humans and other-than-human.