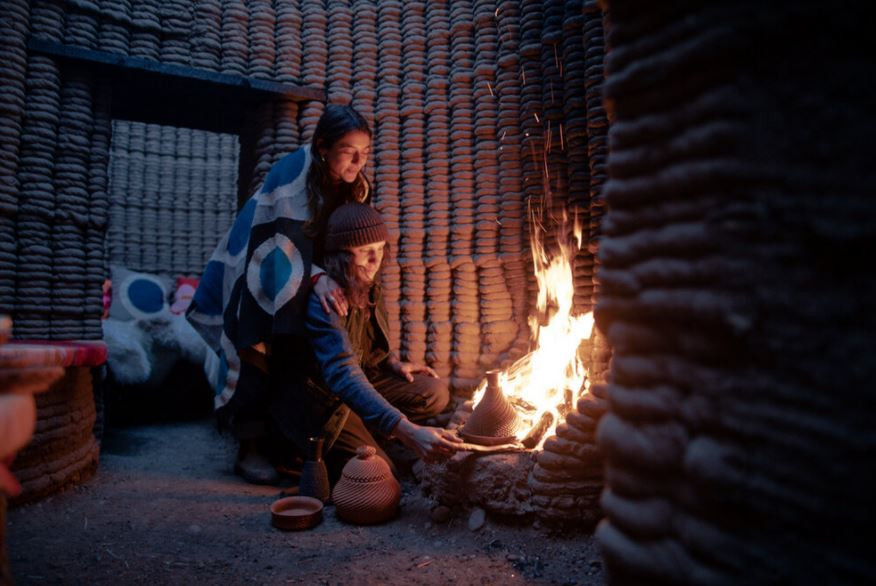 # 0003
Casa Covida
Transforming Practice

,

Several Things

,

Common

,

Composite

,

Decades
Socio-cultural Data
Present Uses
Large-scale 3D printing machines are now capable of creating in-situ structures by applying composites of local soil, mud & straw through a nozzle. Casa Covida is a series of three interlinked structures providing multipurpose spaces for a couple or family to be in intimate contact with experiences that are closely associated with indigenous communities that lived on these lands for millennia. Furnished with locally woven rugs overlain on beetle-damaged reclaimed pine, the fire hearth and open skyspaces interweave an ambient materiality, spatiality and temporality lost from many lived experiences today.
Technical Data
Class of Material
Composite
Bio-temporal-geographical Data
Residence time (How long does the matter/material/artefact stay in an unaltered state in the location/context/system before it decay?)
Decades
How does the item affect the environment in which it exists?
I don't Know
Ontological-cosmological Data
How would you like to be with this artefact/material/living thing/matter?
Constructing it with others
What can humans give back to this artefact/material/living thing/matter?
Respect where the techniques, rituals and traditions came from but bring new life, purpose and joy to these new structures.