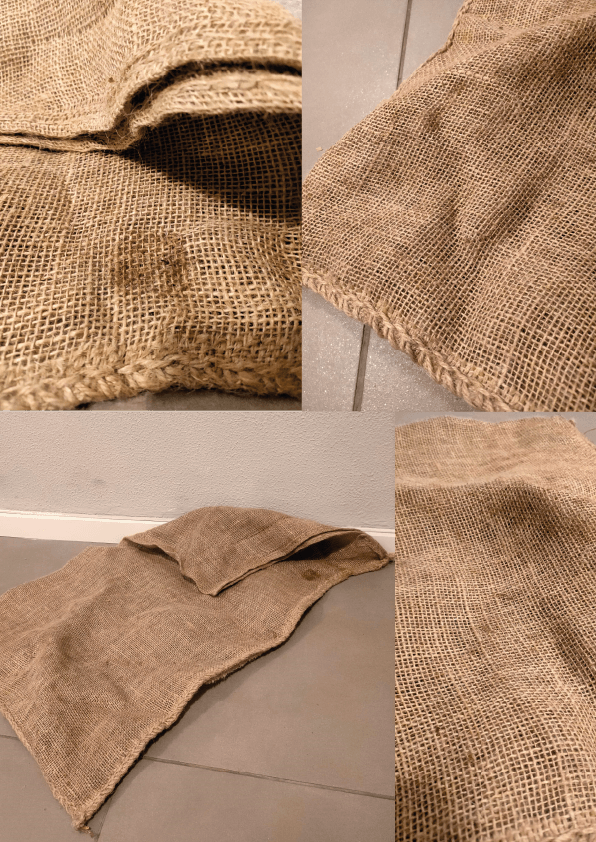 # 0052
Serapilheira/Burlap Fabric
Material

,

Individual Thing

,

Endangered

,

Purchased

,

Other

,

Composite

,

Years
Socio-cultural Data
Historical Uses
Exported from India, used to store coffee, dry foods, herbs and teas, due to its thickness, firmness and consistency. In the Bragança district, people used serapilheira as market and domestic bags to reserve all kinds of dry foods (rice, potatoes, beans, etc)
Historical Uses · Image / Video / Audio (.jpg, .png, .mp4, .mp3 up to 30MB)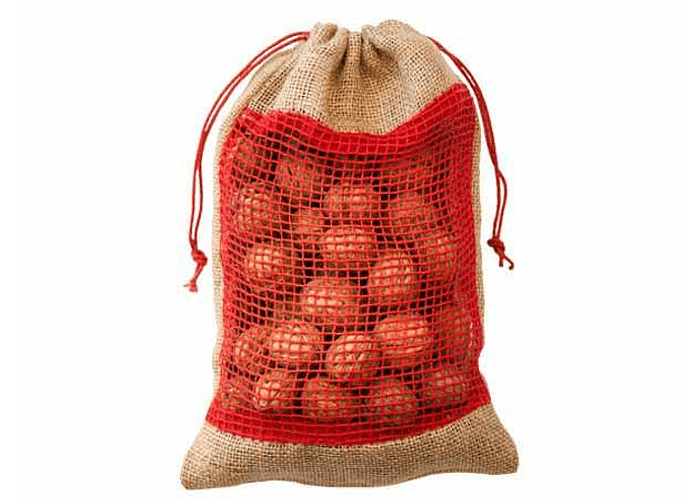 Present Uses
Since this kind of material is at risk of extinction, as it's no longer so common thanks to the expansion of plastic, Serapilheira is no longer used today.
Present Impact
Serapilheira was reinvented and became part of an art exhibition in Bragança called "Disruptive Order", by the israeli Dvora Morag, to unlock old memories about the material.
Present Uses · Image / Video / Audio (.jpg, .png, .mp4, .mp3 up to 30MB)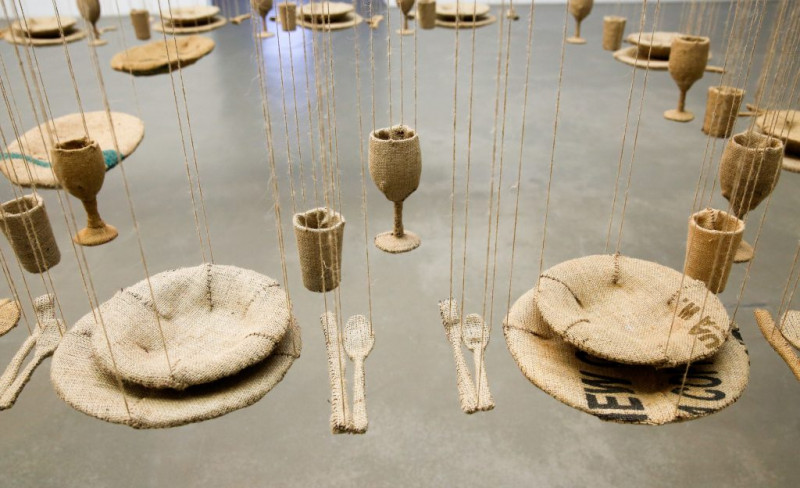 Experimental, near future uses
Serapilheira may be used for new types of food storage or another type of uses, like shepherds coats.
Technical Data
Class of Material
Composite
Bio-temporal-geographical Data
Residence time (How long does the matter/material/artefact stay in an unaltered state in the location/context/system before it decay?)
Years
How does the item affect the environment in which it exists?
I don't Know
Ontological-cosmological Data